Media reports, company marketing efforts, and self-proclaimed experts can make interpreting health news confusing.  These outlets recognize that people are drawn to exceptional or miraculous stories that elicit an emotional response.
Good science is the best tool that we have to  figure out how something is influencing our health.   But just because someone cites a study to support their claim doesn't mean you should believe them. Finding out "what works" isn't usually the result of a single study, but often years of research from various disciplines.
To evaluate a diet, health claims, exercise regime, practices, or products, you should consult sources who use the best scientific evidence available while considering cumulative scientific knowledge in that area.
I've put together a list of some experts who debunk popular health and nutrition misinformation, and resources who use an evidence-based approach to health advice below. This page is a work in progress, so please check back!
If you're wondering about Nutrition "Experts" you shouldn't trust, consult this page.
Good Resources with a Focus on Debunking Nutrition Myths
Wondering how to decide if health and nutrition information is accurate? It is becoming harder to do with the amount of misinformation on the internet, celebrities selling health and diet books,  self-proclaimed nutrition experts, and even people with credentials spreading misinformation. Here are some resources to help you decide about health and nutrition information.
Berkeley Wellness is a terrific evidence-based resource for health and nutrition information, featuring experts from the UC Berkeley School of Public Health.  Their material often reviews trending health and nutrition news and reviews of the latest research, boiling down the results to practical information.
From their facebook page . . . 
"With the view that illness prevention is essential, we clarify the often conflicting and superficial health information presented in popular media, constantly reviewing the latest research to give you a positive, practical and science-based approach to the lifestyle and self-care choices that will improve your quality of life. We cover issues that touch all wellness-related areas of life, from the environment to reliable home remedies to food safety to supplements."   Website;  Facebook page.
Joe Schwarcz
Joe Schwarcz taught one of my favourite courses when I attended McGill University, and helped me be a critical thinker.  He is Director of McGill University's Office for Science and Society, passionate about sharing science with everyone, and stopping the spread of pseudoscience.  In his newest book, "Monkeys, Myths, and Molecules" he debunks popular myths using a scientific approach. He talks about his new book on CBC The Current, and explains the title in the video below. Joe has an active Facebook Page, or you can follow him on Twitter.
Julia Beluz is a health reporter whose work has included a focus on examining the evidence behind popular health claims surrounding medicine, food, nutrition, and public health.  Her compelling writing and presentation of material not only informs but educates. She recognizes true experts in the area, appreciates good science, and calls out pseudoscience.  The news media has a tremendous influence on our health decisions. Unfortunately most health and nutrition reporting is typically not based on providing good evidence, but on providing attention-grabbing headlines – we need more reporters like Julia!  You can find her current writing at Vox.com, or follow her on twitter.
Some terrific nutrition-related pieces include
From their website: "We are three young professionals training to become Registered Dietitians at King's College London: Elisabeth, Caroline and Harriet. Together, we're Fight The Fads, a myth-busting group who tackle myths about dieting in the media and set the records straight. " Facebook, Instagram, Twitter (@fightthefads)
Maria Brilaki, Fitness Reloaded
Finding a fitness website with evidence-based nutrition information dispelling persistent myths and fads is a breath of fresh air! Maria Brilaki, who runs Fitness Reloaded, is a Stanford Engineering grad with an MBA and her website focuses on fad-free, hype-free healthy choices related to fitness and nutrition.  You can follow Fitness Reloaded on Facebook,  twitter, or visit the website.
Nutrevolve
This website is a platform for Nutrition Science graduate student (Cornell University) Kevin Klatt to share his vast nutrition knowledge. He is skilled at putting popular nutrition research in perspective.
Nutrition As I Know It
This website has excellent resources to find evidence-based health information and avoid pseudoscience. Good pages to consult are Nutrition Sources You Can Trust and Nutrition Sources You Should Avoid.
This is an impressive website/blog run by Katherine Docimo Pett, a master's degree candidate in biochemical and molecular nutrition at Tufts University. Katherine describes the site aptly, as follows:  This is a site for the folks who love nutrition as much as they love food. Nutrition Wonk gets into the weeds of nutrition science, old and new, to examine protocols, outcomes, and historical contexts for nutrition claims. Nutrition professionals so often need to simplify nutrition science to bullet points.  At Nutrition Wonk, we do the opposite. It's a site for people who ask, "but why?" and want to know how the mouse study gets made.
You can follow Nutrition Wonk on Facebook and Twitter.
This website is a good place to visit if you're wondering if a medical treatment is based in good science, or the science behind a controversial health or nutrition issues (e.g., saturated fats).  Steven Novella, MD is the the founder and executive director of Science-Based Medicine, and a frequent author of the website articles.
This blog is quite the find for anyone looking for detailed critiques of popular diet books, namely those proclaiming that a low carb high fat diet is necessary for good health.  Seth Yoder (MS in Nutrition Science) operates the blog, and has conducted the arduous task of not only reading the pseudoscience of Gary Taubes and Nina Teicholz, but fact checking everything.  His work reveals just how badly Taubes and Teicholz twist the science to fit their narratives.  If you have any low-carb/high fat devotees – send the here!  Here are links to his critiques of Good Calories/Bad Calories and Big Fat Surprise (Part 1, Part 2).
Sheila Kealey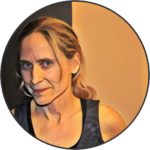 Yes – that's me! In case you missed it, beyond sharing some healthy recipes a passion of mine is providing evidence-based nutrition information and dispelling nutrition and health myths, fads, and misunderstandings.  I've worked on several long-term clinical trials related to diet and health outcomes with researchers at University of California, San Diego.  You'll find plenty of evidence-based health and nutrition information on this website, and I've tackled some more persistent questions on my Healthy or Hype? Pages. You can follow me on Twitter; Instagram; Pinterest; Yummly;  and Google+.
Timothy Caulfield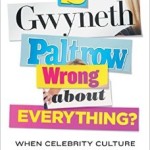 Timothy Caulfield,  professor of law and health policy at the University of Alberta, is an expert at debunking pseudoscience and health misinformation.
Celebrities have a disturbing amount of influence over matters like science and health, which is unfortunate because most of them are peddling plenty of misinformation.  Caulfield's book "Is Gwyneth Paltrow Wrong About Everything? When Celebrity Culture and Science Clash " will help you think more critically when you hear advice from these celebrities.  Keep up with Timothy's news on Twitter.
Tim Crowe
Tim Crowe is Associate Professor in Nutrition in the School of Exercise and Nutrition Sciences at Deakin University in Melbourne, Australia. Crowe is also an Accredited Practicing Dietitian.  He is an avid debunker of nutrition myths and fads and shares news of the latest nutrition research and controversies on this Thinking Nutrition website  or Facebook Page.  You can also follow Tim on Twitter.
Yoni Freedhoff
Yoni Freedhoff is medical director at  Ottawa's Bariatric Medical Institute blogs daily, often about misconceptions related to diet and weight loss.  His book "The Diet Fix" explains that there are no quick fixes for losing weight, and focuses on helping you develop the skills you need to help support permanent behavior change.  The book, like Freedhoff's blog, is practical, showcases Freedhoff's vast-experience as a weight-loss specialist, and is routed in evidence-based behavior change and weight loss strategies.  His experience echoes research findings showing that the most successful diets are ones you can stick to, so he helps you lay out a plan that you can live with.
More Nutrition & Weight Management Resources
Healthy Cooking
Preparing your own food is one of the best ways to stay healthy. It also helps you avoid processed foods, which can be high in calories and low in nutrients.
Check back – I'll be linking to my favourite healthy cooking resources (there are many!)
Diet and Activity Analysis Tools
Raising Healthy Eaters
General Health, Medicine, Disease Prevention
Share This: