S

heila likes a variety of activities, and loves to compete. She is part of the  XC Ottawa cross country ski team, and also enjoys running races and triathlons.
She has 2 World Masters XC Ski Championship medals, and aims for top 10's on the cross country ski NorAm Circuit, typically racing against skiers half her age. In 2013 Sheila was the first inductee into the "Gatineau Loppet Trail of Legends" Hall of Fame, and was CBC Radio-Canada/LeDroit personality of the week in recognition of this award. This recognized Sheila's contribution for helping promote cross country skiing, and both the number of times she has participated in the Gatineau Loppet and for her outstanding results over the years (Sheila has finished among the top 4 women in the Gatineau Loppet event 16 times).
Sheila is personally sponsored by Rossignol and Excel Ski Poles, and through XC Ottawa is supported by Podiumwear and Fresh Air Experience.
2016-17 SEASON HIGHLIGHTS
2nd Woman overall, Gatineau Loppet 51 km Classic
1st Woman overall, Coupe Skinouk Classic (10km) and Skate (15k)
11th Open Women – Eastern Canadian Championships 10km classic
14th Open Women – Eastern Canadian Championships 15 km skate
NENSA Eastern Cup, Craftsbury – 26th 5km classic, 17th 10 km skate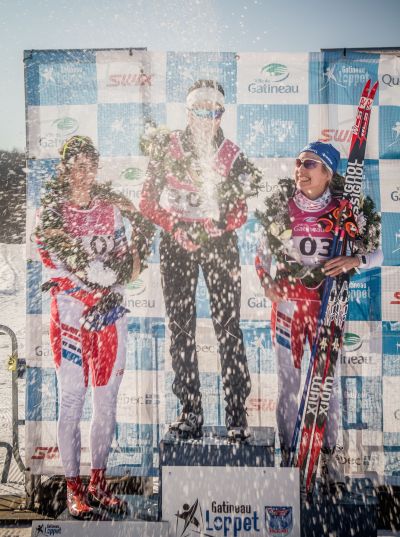 2015-16 SEASON UPDATES
March 2015 Article/Video interview in the Ottawa Citizen.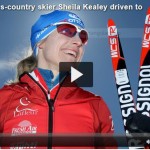 2014-15 SEASON UPDATES

 2013-14 Season Highlights
19th Open Women Aggregate, XC Ski Nationals
19th Open Women Aggregate, XC Ski Nationals
14th, Open Women, XC Ski Nationals 30km Classic
3rd Open Women, Quebec Cup 7.5 km skate, Far Hills
2nd Woman overall, Gatineau Loppet 50 km Skate (Canadian Long Distance Championship)
8th Open Women, Eastern Canadian Championships 10km skate
1st Open Women,  Coupe Skinouk 10km Classic

3rd Woman, Meech Lake Triathlon

3rd Woman, Canadian Iron Sprint Triathlon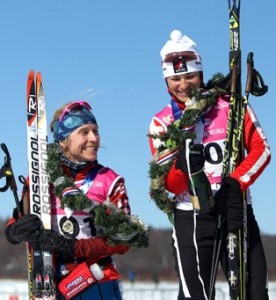 Share This: