I enjoy keeping up-to-date with the latest sports science research and other articles about training for sports performance.  Remember, although one study can make a dramatic headline, it often takes years of research, different kinds of studies, and practical application to show how different training methods influence performance.   Below are links to research that caught my attention.  I'll be updating the list so be sure to check back!
General Resources
Infographics by Yann Le Meur.  Summarizing complex studies can be a challenge. Exercise physiologist Yann Le Meur is helping make sports science research understandable for all, using graphics and simplified text to illustrate recent studies. Le Meur conducts research at the National Institute of Sport, Expertise, and Performance in Paris. You can also follow him on twitter at @YLMSportScience).
Altitude Training
The Surprising Benefits of Training in the Heat
Is heat better than altitude? The science seems to say so. (Outside Online, July 2016).
Training in Heat to Prepare for Altitude. Study finds that hot weather and thin air trigger similar adaptations. (Alex Hutchinson, Runner's World, April  2016).
Cross Acclimation between Heat and Hypoxia: Heat Acclimation Improves Cellular Tolerance and Exercise Performance in Acute Normobaric Hypoxia. (Front. Physiol., 08 March 2016 | http://dx.doi.org/10.3389/fphys.2016.00078). (Science Daily release).
Can You Cram for Altitude? Study tests different elevations to prepare for racing in thin air. (Alex Hutchinson, Runners World, reporting on J Appl Physiol 2016).
Altitude training and performance. This is an excellent presentation of the latest research on altitude training & performance by exercise physiologist Yann Le Meur.  (Yann Le Meur, September 2015).
Timing of return from altitude training for optimal sea level performance (Journal of Applied Physiology April 1, 2014 vol. 116 no. 7)
Predicting Your Performance at Altitude (Alex Hutchinson, Runners World)
Study reveals best altitude (2000-2500 m) for better performance at sea level (Journal of Applied Physiology, Dec 2013)
Is heat training the new altitude? Heat Stress, Plasma Volume, and the Benefits of Dehydration (Alex Hutchinson, Runner's World, April 2013)
Your Brain on Altitude- How altitude can cause or prevent depression? (Steve Magness, Science of Running)
Athlete Health
Heat Training/Weather Considerations
Heart Rate Training

Interval Training/HIT/Speed Work
How Long Should You Recover Between Intervals?
 Racing Strategies
Recovery Methods
Compression Garments
Foam Rolling
Ice Baths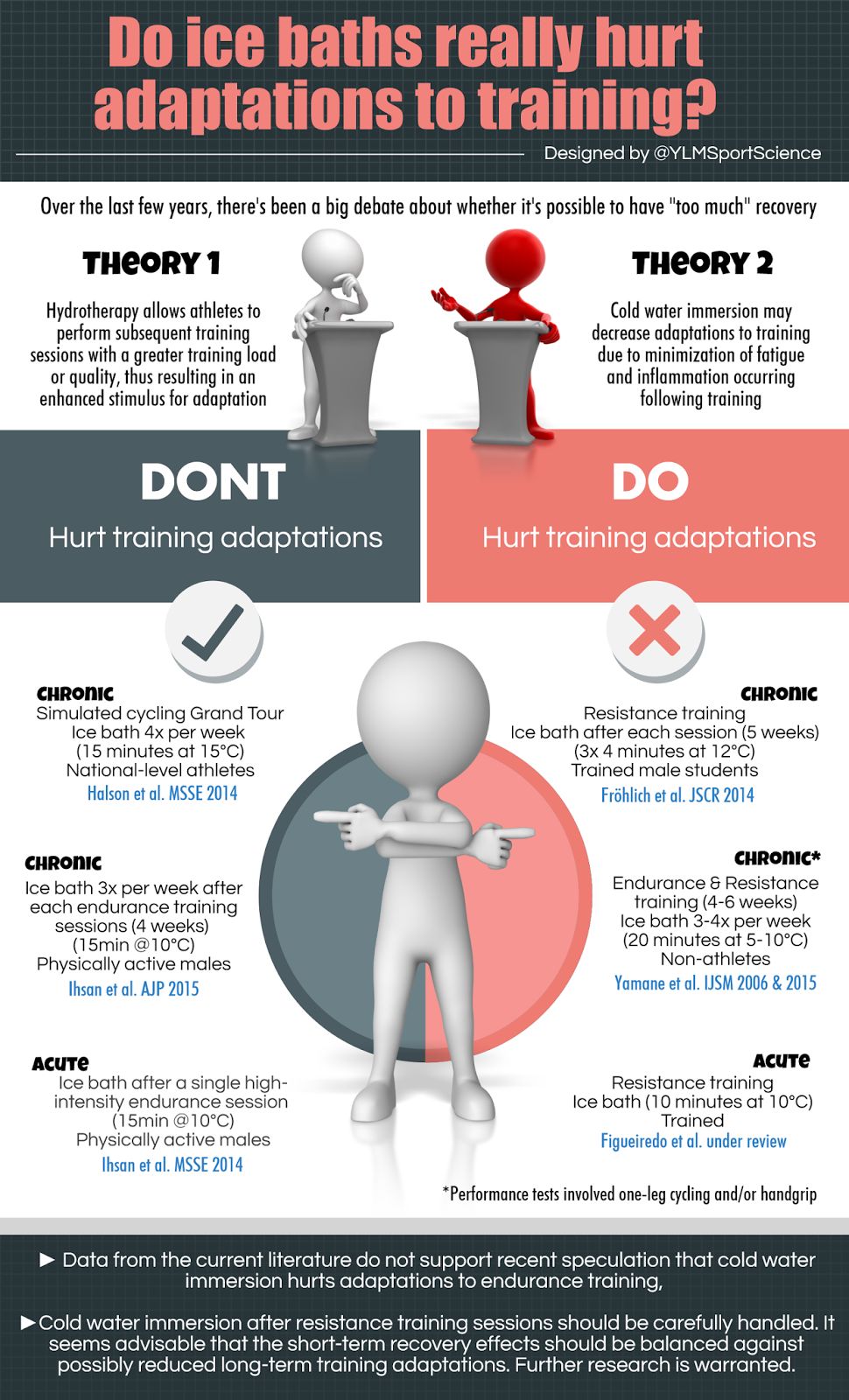 General
Sleep's Influence on Health & Athletic Performance
Sports Psychology
Strength Training
Stretching/Flexibility
Tapering
Training Plans/Periodization
Warming Up and Performance
Youth
Healthy Living/Disease Prevention
_______________
Updated May 21, 2017
Summary
Article Name
Sports Science Research Updates
Description
The latest research on sports performance, interval training, recovery methods, and more.
Author
Share This: