I was lucky enough to spend a week with family and friends at Silver Star Mountain Resort in south-central BC.  This is truly a paradise for cross country skiers, with one of the largest groomed trail network in the country.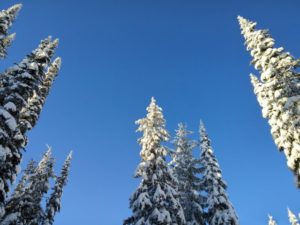 Part of the magic of Silver Star, beyond the Dr Seuss Whoville-like trees, is that you can ski from your door: just step out and put your skis on. Groomed "skiways" lead to trails that can take you up and over the mountain! This was our sixth year staying with friends at the Silberne Spitzen house, a perfect place for cross country skiers that seems to have a new addition every year (this year it's a a sauna . . .unfortunately it wasn't operational yet!).
Here is the view from the Silberne Spitzen window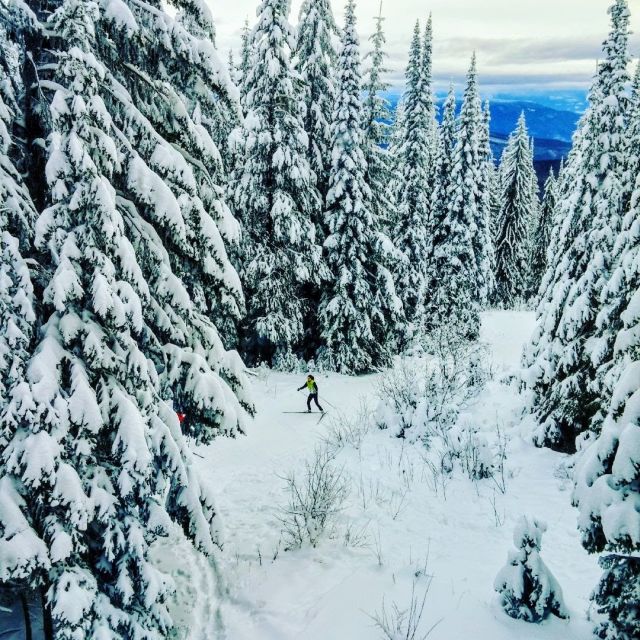 Checking out a new trail at the top of the mountain. . .

Sovereign Lake Nordic Center
Over the mountain (an amazing ski or 5-minute drive) is the adjoining Sovereign Lake Nordic Center — which boasts another superb network of trails with race courses that have hosted many NorAm races and several World Cup events.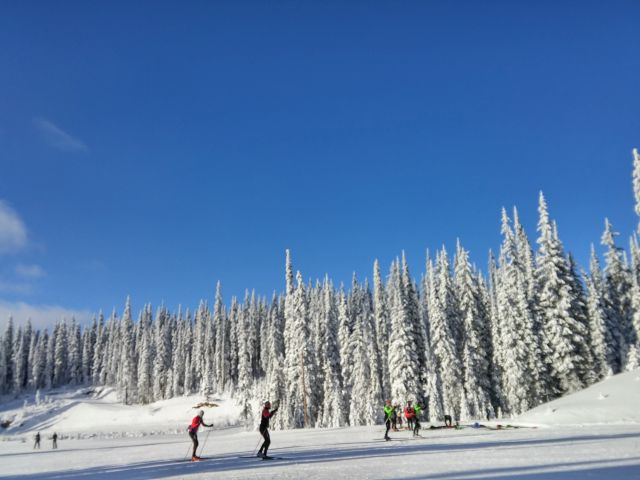 Our last few days in Silver Star I raced the NorAm/USSA SuperTour events at Sovereign Lake: a classic sprint on Saturday, and 10km skate race on Sunday. Typically the Sovereign Lake event and NorAm circuit attracts the best Canadian skiers not competing on the World Cup. Combining the event with a USSA Supertour raised the level of competition tremendously, with Americans dominating the top 10 in both races. With the altitude and hard course these early season races are typically a challenge, but still fun to do!  (results here).
Saturday's sprints marked the first NorAm events where the new classic pole measurement rules (maximum height of 83% body height) went into effect.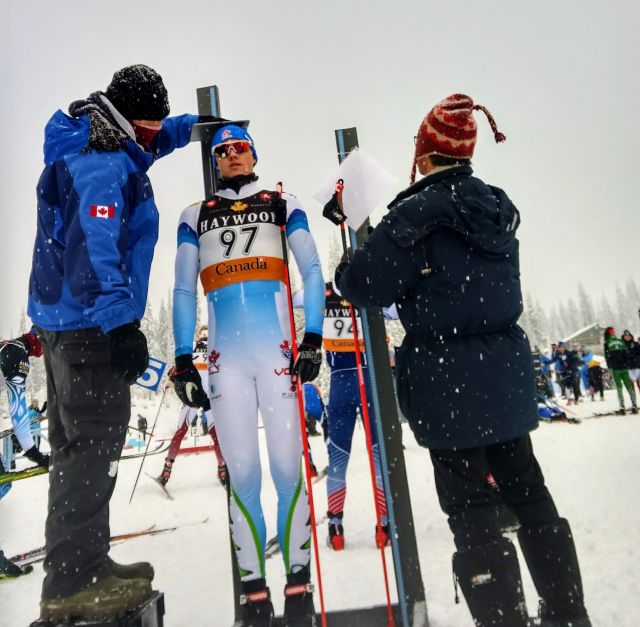 Coming back from Silver Star is always hard, but arriving home to Ottawa's winter wonderland was a nice surprise!
Share This: