This week, learn more about headlines linking processed meat to cancer, why sugar's not toxic, race starts that give some sprinters an unfair advantage, Gary Player's fitness tips, maintaining swimming speed as you age, how stress makes you sick, and more.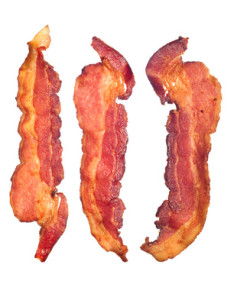 Processed meat and cancer – what you need to know.  This week, the World Health Organization classified red meat and processed meats as carcinogens.  Bold headlines put meats in the same category as cigarettes and created plenty of confusion.  As someone who's been involved in cancer and diet research for over 20 years, the link between red meats, processed meats, and cancer is nothing new.  Unlike many headlines, this is not one study but reflects decades of research.  Cancer Research UK does a great job explaining the WHO classification, and puts this information in perspective, and their article is worth reading.  Here is their summary:
"So if you're someone who has a very meaty diet, and you're worried about cancer, you may want to think about cutting down. That doesn't mean you need to start stocking up on tofu, unless you want to, it just means trying to eat smaller and fewer portions, or choosing chicken or fish instead. As we said above, there's no strong evidence linking fresh white meats such as chicken, turkey, or fish to any types of cancer.
So our advice on diet stays the same: eat plenty of fibre, fruit and vegetables; cut back on red and processed meat, and salt; and limit your alcohol intake. It might sound boring but it's true: healthy living is all about moderation."
Why Do People Favor Opinion Over Scientific Evidence? This is something that frustrates me to no end, so understanding what's going on might make me more tolerant! Keith E. Stanovich (University of Toronto) explains the kind of thinking and brain regions involved when faced with a complex problem: type 1 (least tiring cognitive process) vs type 2 thinking (slower, processes environmental cues).  It can be difficult for many to ignore persuasive opinions, especially for those untrained in science who have trouble objectively evaluating evidence: these people often default to type 1 thinking.  Stanovich argues that we can override a tendency toward type 1 thinking by practicing scientific thinking "to the point of automaticity, eventually making it our go-to option." (Scientific American)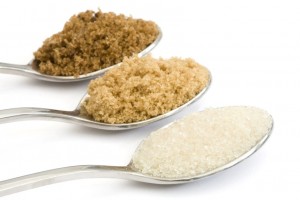 Is sugar toxic?   A new study published in the journal Obesity this week received much press proclaiming the extreme dangers of sugar.  In the small study, researchers reduced the sugar in the diets of obese children, and replaced it with starch, which led to improvements in metabolic health in 10 days.  The study provides new evidence related to sugar consumption and metabolic health in obese children, but should be interpreted with caution because it has many methodological flaws,  as outlined here and here (i.e., no control group, study participants lost an average of 2 pounds in just 10 days –  weight loss typically leads to metabolic improvements, so you can't attribute outcomes to the decreased sugar intake). (Obesity, October 2015).
Many people do consume too much sugar and would be better off cutting down, but extremely restrictive diets aren't necessary and often backfire.  Also, studies investigating sugar and carbohydrate intake don't often rigorously evaluate physical activity, which can have a dramatic influence on how the body metabolises carbohydrates and sugars.  (I often think it's not that we eat too many carbs or too much sugar, it's that most people don't move enough!).  Bodies that move are much better equipped to handle sugars: when diabetics exercise, they require less insulin to control their blood sugar; endurance athletes rely on sugar to fuel fast performances.  Here are two good articles on the topic: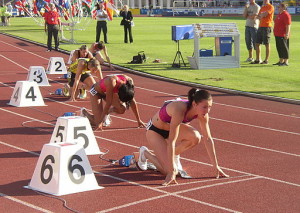 Race starts could give some athletes an unfair advantage.  A typical race start is . .
READY . . .BANG.
A new study shows that the Gap between the 'R of the ready' and the 'B of the bang of a gun or horn can be the difference between 1st and 5th in a sprint race. The gap between the initial cue and the starting signal varies depending on the starter, and varies between different heats. Racers in heats that are held longer between the Ready and the Starting cue are at a disadvantage. The researchers advocate for a computerized fixed ready-start interval.  (Frontiers in Psychology, October 28 2015).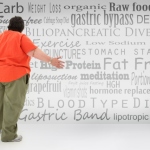 The science is clear: most diets don't work. Julia Beluz (Vox.com) looks at a systematic review and meta-analysis published this week that assessed the effectiveness of low-fat diet vs higher fat-diet on weight loss. Investigators looked at 53 studies and found that typical weight loss  was about 5-7 lbs over 1 year, a loss not clinically significant given the intensity of most interventions, and starting weights of the obese participants. The lead investigator is quoted "people need to look beyond restricting certain macronutrients (like fat or protein or carbohydrates) and instead try to incorporate healthy foods into their diets."
Although many press reviews of this study boast headlines like Time Magazine's  "Don't Cut Fat if You Want to Lose Weight", given that the higher fat diet had only a slight edge (1-2 lbs) over the lower fat diet, the Vox article offers a better interpretation and significance of the research.  Obesity expert Yoni Freedhoff offers a similar perspective in a series of tweets here.
Gary Player's 10 fitness tips for tearing it up even after 80 years old.  Exercise physiologist Micheal Joyner looks and comments on seemingly ageless golfer Gary Player's tips for fitness. (Sports Illustrated)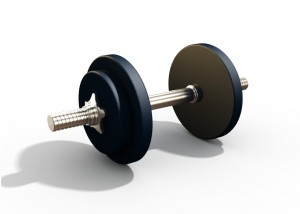 Lifting weights twice a week helps the brain. Strength training is a hard sell for older women, who tend to prefer walking as their form of exercise. Although any form of exercise is good, resistance exercise is much better for bone and muscle health, which deteriorates rapidly with aging if they aren't stimulated. A new study reveals that strength training is also good for the aging brain. Researchers divided 65 to 75-year-old women into these 3 groups prescribed these routines for 1 year:
flexibility and balance training
strength training once a week; and
strength training twice a week.
Brain scans revealed typical aging progression (number and size of white matter lesions) in groups 1 and 2, but the brains of women in group 3 who strength trained twice weekly looked much healthier and didn't age as much. Their walking gate was also noticeably better than groups 1 and 2.  This study adds to the growing evidence of the benefits strength training for overall physical and mental health. (New York Times)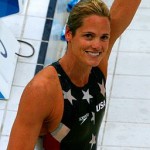 Theoretical Reasons for Decreased Swimming Velocity with Aging other than Power Decline! As the age of elite swimmers continues to rise, SwimmingScience.net explores reasons for declines in swimming performance with age unrelated to power.  They include the following:
decreased training volume/intensity;
decreased coaching on biomechanics;
decreased training intensity;
altered body (aka poor range of motion for performing biomechanics):
increased stress;  and
decreased sleep.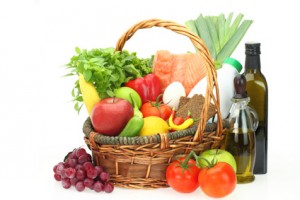 The Mediterranean diet: Is it the food or the lifestyle? A large body of research points to a Mediterranean-style diet as promoting good health. A Mediterranean diet typically focuses on plant-based foods like vegetables, fruits, and whole grains; healthy fats from nuts, seeds, and olive oil; moderate intake of fish and poultry, and low intake of dairy products, red meat, processed meats, and sweets. This eating plan can include many delicious foods, and is not restrictive.  A new movie explores other factors of a Mediterranean lifestyle that might contribute to good health such as savoring food and socializing over meals with friends and family, spending time outdoors getting fresh air, engaging in leisurely physical activity, and having low levels of chronic stress. (New York Times)
Keep in mind that documentaries are telling a story, and can be quite convincing but not necessarily objective: scientific studies are still the best tool we have to determine health benefits of various health behaviors.
I added another article to my Healthy or Hype? Series this week, investigating protein powder, a supplement that is growing in popularity. I look at the evidence for protein powder health claims, safety, and the latest research investigating how much protein individuals need. You'll also find an infographic that lists protein amounts in a variety of foods.
The Atlantic profiles a terrific animated video by Sharon Bergquist, Emory University professor of medicine that explains how stress affects our body.
The final message bears repeating, so if you don't watch the video to the end, here it is:
"Your life will always be filled with stressful situations, but what matters to your brain and entire body is how you respond to that stress. If you can view those situations as challenges you can control and master, rather than as threats that are insurmountable, you will perform better in the short run, and stay healthy in the long run."
******
Sprint start photo by Erik van Leeuwen [GFDL], via Wikimedia Commons
Swimmer Dara Torres By Bryan Allison (This file was derived from:  Dara Torres 2.jpg) [CC BY-SA 2.0] via Wikimedia Commons
Share This: