This week, read about the dangers of overhydration, milk myths, how to stay fast as you age, iron deficiency, omega-3 supplements, preventing athletic injuries, foods that boost athletic performance, how to stay awake (without caffeine), and more.
Water Works . . .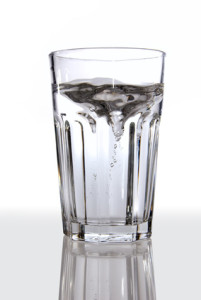 There were plenty of articles about water this week! A couple of articles in the New York Times looked at myths and new research related to water intake. It seems that for regular individuals and competitive athletes, water needs can be exaggerated.  Also published this week was a study suggesting that water can aid weight loss, and an article about water-filled foods being wasteful.
In No, You Do Not Have to Drink 8 Glasses of Water a Day  Aaron E. Carroll looks at the science behind  the common health claim that we all need 8 glasses of water a day. Although no science backs up this claim, and several studies have discounted it, it's a saying that refuses to die. As Carroll explains, the amount of water you need depends on what you eat, where you live, your size, and how much activity you do. (Aaron E. Carrol, New York Times)
For athletes, the risk of too much water. Gretchen Reynolds looks at the consequences of overhydration in athletes, which can be severe and sometimes fatal. While dehydration during physical activity may increase fatigue, it is rarely if ever dangerous; overhydration (hyponatremia), on the other hand, can cause serious health problems.  Although previously associated with long endurance events (ironmans, marathons), hyponatremia is being reported in all kinds of sporting activities (sprint triathlons, Bikram yoga, and team sports – especially football). The article has good advice for coaches and athletes who train and compete in hot conditions. (Gretchen Reynolds, New York Times)
Water for weight loss. But if you're trying to lose weight, you might consider drinking a large glass of water before each meal. In a 12-week randomized controlled trial published this week in the journal Obesity, researchers from the University of Birmingham showed that drinking 500 ml of water 1/2 hour before mealtime helped obese adults lose weight, compared to obese adults who did not "preload" with water. (Obesity, September 2015).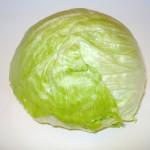 And can there be too much water in foods? Some people thing so.
In her Washington Post column, Tamar Haspel called salad "overrated"  because it is so high in water, and relatively low in nutrients compared to other vegetables. The article does make several valuable points, but don't go tossing your salad greens just yet. I tend to agree with nutrition Diva Monica Reinagle's rebuttal to the article here.
Butter In Your Coffee and Other Cons: Stories From a Fitness Insider. Insight into the marketing behind questionable health and fitness trends. (Dick Talens, Lifehacker.com)
Preventing and managing athletic injuries. This is a great article on a key concept to preventing athletic injuries – balancing training load and your capacity to handle that load. Be patient, and increase mileage/intensity gradually to avoid injuries. (TheRunningPhysio)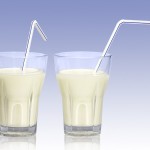 A milk myth busted. Though milk is not necessary for a healthy diet, there is a fair bit of pseudoscience surrounding claims that dairy is bad for us.  One such claim is that dairy is "pro-inflammatory." A study just published in the journal Critical Reviews in Food Science and Nutrition investigated evidence for the dairy-inflammation link.  Researchers reviewed 52 clinical trials conducted in humans, and found that consumption of dairy products, particular fermented products, is associated with anti-inflammatory properties, meaning that dairy consumption potentially reduces chronic inflammation and could benefit health.  (Critical Reviews in Food Science, August 2015).
Ice baths, antioxidant supplements not always the best route to recovery.  Alex Hutchinson reports on 2 new studies showing that ice baths and antioxidant supplements blunt positive adaptations to some types of training. (Alex Hutchinson, Globe and Mail).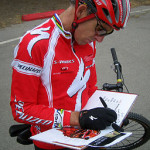 Age Is Irrelevant When It Comes to Fitness. Outside Magazine interview experts who tell you how to crush well into your 80s. High intensity workouts and strength training are part of the recipe.  (Outside Magazine).
You'll find resources for optimal training, nutrition, general reading, and inspiration for master's athletes here.
Bright screens keep kids awake on school nights. Young teens who take gadgets to bed could hurt their sleep. Light from tablets or phones makes it more difficult for this age group to fall asleep.  (Journal of Clinical Endocrinology & Metabolism).
What Every Trail Runner Should Know About Iron Deficiency. This is a good article that highlights risk factors and symptoms of being low in iron. It also provides tips on getting iron from a healthy diet. (Trail Runner Magazine)
Interested in learning more about the iron needs of athletes?
Check out my resource here.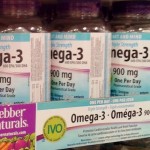 No benefit of Omega-3 supplements for cognitive decline.  Although earlier research suggests that Omega-3 supplements can benefit brain health, a large long-term study shows no benefit for cognitive decline in older people. Researchers followed 4000 people over 5 years finds that omega-3 (fish oil) supplements don't improve cognitive function. (JAMA, Aug 25, 2015).
Does Sound Affect the Way We Taste?  A growing body of research shows that the sounds around you affect how you perceive the flavours in your food.  (Science Friday)
Foods and Athletic Performance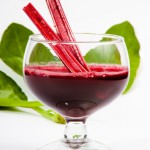 4 Foods that might boost athletic performance. While a growing body of evidence is showing that antioxidant supplements can actually harm adaptations to training (e.g., Vitamin E and Vitamin C), there doesn't seem to be need to worry about antioxidant-rich foods. In fact, some research is suggesting that certain foods could have performance enhancing benefits; the foods include watermelon, beet juice, blackcurrants, and cherry juice.  This week, Anita Bean provides a nice overview of the research on these foods. (Anitabean.co.uk)
Can food make you a better runner?  This is an impressive display of information, with food sports nutrition advice.  (bbc.co.uk/iwonder)
ACS reactions provides some chemistry-backed tips — (including cat videos) to boost your productivity and stay awake without drinking coffee.
Wondering what to do with all that zucchini? Here's a delicious way to incorporate it into a healthy baked good.  This loaf is moist and rich-tasting; sweet, but not too sweet – and equally fitting as a post-workout snack or a tasty dessert. A generous amount of zucchini subs in for some of the fat, making this loaf lower in calories than typical quick breads.
Read more weekly updates about food, health, and fitness here.
Share This: