This week, read about training in the heat, fructose vs glucose study, whether men are more competitive than women, how to approach a tough workout, carb intake during exercise, the art of science communication, microwave myths, toxic art, and more.
Training in Hot Weather
A few articles this week focus on training in hot weather. One looks at using heat training as a performance enhancer, and another investigates the best ways to stay comfortable while exercising in the heat.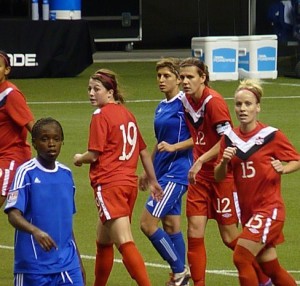 Canadian women's soccer team use heat training to boost performance for World Cup.  This heat acclimation isn't specifically to get athletes ready for games in the heat (although it will likely help), but relies on research suggesting that exercising in hot conditions has performance benefits as it stresses the body adapt and over time, helping produce more oxygen for working muscles. For example, this study showed that short-term heat training helped rowers improve performance. (Red Nation)
But the science isn't settled: a study published this week showed that elite cyclists had no VO2 max improvements after heat training, although they did improve their performance in the heat.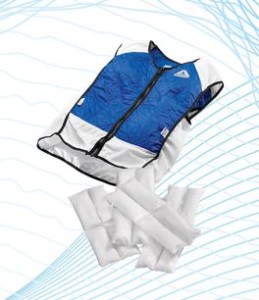 Slushies vs. Frozen Underwear for Hot-Weather Workouts.  For those more interested in feeling better during workouts in hot weather, Gretchen Reynolds looks at a recent study that examined at the best ways to deal with exercising in hot weather.  Much research has looked into "precooling" which involves lowering your body's temperature before working out.
How do athletes precool?  Methods include draping wet cold towels around their neck, drinking an icy slushy drink to lower core body temperature, or wearing specially-designed cooling vests or even underwear containing frozen ice packs.  Taking a cold shower or jumping in a pool or lake before working out can be a simple way to precool (my favourite method – with my workout clothes on and getting all my hair wet). The study found that cooling the skin (ice packs/towels) might be better than slushies; most precooling methods were short-lived, but they allowed athletes to exercise at higher intensities, and reduced relative blood lactate accumulation and perceived effort.  (Gretchen Reynolds, New York Times).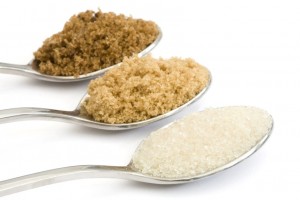 Diet and nutrition is more complex than a simple sugar. This is an excellent summary  of a recent study suggesting that consuming fructose (the type of sugar common in fruits, honey, and corn syrup) is more likely to lead to cravings for high calorie foods than consuming glucose (the type of sugar used by our brains and muscles).  I like how Bethany Brookshire sums up the relevance of this study to our everyday eating habits:
"Many people want scientific studies to offer one single answer on what they should eat. They want to know that if they add or eliminate just one thing, all their health problems will be solved. . . . "But the reality is almost always more complicated. Our brains and bodies are almost never exposed to pure glucose or fructose. Instead they are presented with sugars, salts, fats and proteins, all providing their own set of information to the body."   (Scicurious, Science News).
Why do former high school athletes make more money?  A look at  a recent study that found that former high-school athletes achieve higher-status careers than those who didn't play a sport. (The Atlantic, reporting on Journal of Leadership &
Organizational Studies, 2015)
Are men more competitive than women?  Researcher Robert Deaner has used distance running to investigate this question.  (Medical Express)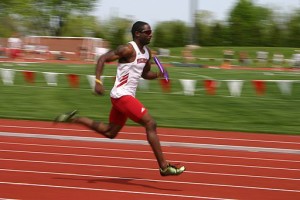 Dreading a tough workout? A simple trick can help you ease performance anxiety. Increasingly, coaches are looking outside of their field to boost performance in their athletes.  This article looks at a good way to approach hard intervals, borrowing from behavioral economist Daniel Kahneman's "peak end rule" (we remember the pain of an experience based on 2 points – i.e., the peak and the end).  Running coach Steve Magness advocates for even pacing, saying "By evenly pacing intervals and focusing on staying smooth through the end, we can probably push the body further while creating a situation that is easier on the mind." (Brad Stulberg, Runners World).
Recommendations for carbohydrate intake during exercise. Sports nutrition expert Asker Jeukendrup has put together a great chart to figure out your carbohydrate needs during exercise based on the duration of your workout/event.  He emphasizes the importance of practicing your nutrition to allow your gut to adapt before race day. (Mysportstscience.com)
The science behind Stryd, the world's first running power meter.  Power gives an objective measure of workout intensity, and can be very helpful to monitor and plan training (most elite cyclists use power to plan workouts). Runners typically use pace, perceived effort, and heart rate zones, but a new tool may soon be available. This meter (Stryd) will help runners monitor their running economy, which is a strong predictor of performance.   (Outside)
Don't overthink it, less is more when it comes to creativity. New research shows unexpected brain regions contribute to creativity. (Scientific American)
The art of science communication. William Zinsser on how to write well about science (BrainPickings)
No, your microwave isn't dangerous. ACS Reactions does a good job dispelling food myths that get in the way of healthy eating.  (ACS Reactions)
Toxic Art. A professor figured out a way to use art to clean up polluted streams.  A wonderful blend of science and art. (Science Friday)
____________
Soccer Photo: By Matt Boulton  [CC BY-SA 2.0], via Wikimedia Commons;
Runner Photo by ms4denmark [CC BY-SA 2.0], via Wikimedia Commons
Share This: