This week, read about how saunas might promote health, addictive foods, fats or carbs for athletes, big breakfast/light supper best for diabetics, avoiding muscle soreness, is 45 the new 35 for athletes? 5 nutrition rules for athletes, strength training for runners, emulsifiers and health, and more.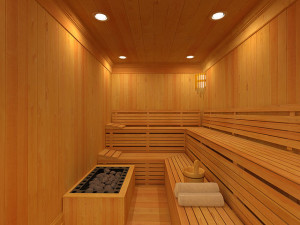 A study published this week in the Journal of the American Medical Association showed that frequent sauna use is linked to a reduced risk of several heart conditions.  Finnish researchers followed 2,300 Finnish male sauna users from 1984  to 2011.  Men who used the sauna more often (> 4/wk) seemed to be the most protected from heart disease and early death.  (Time reports on JAMA, February 23, 2015).
Researchers speculate that a sauna's benefit is because it is similar to light or moderate exercise (increased heart rate and increased sweating), or the relaxed state the sauna promotes.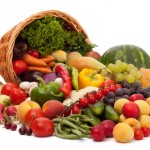 Gretchen Reynolds explores a fringe trend among some athletes to focus on fats rather than carbohydrates to fuel their workouts. Decades of research show that carbohydrates are an athlete's fuel of choice.  The "ideal" diet recommended by proponent Dr. Volek is close to 85% fat, which  leads to a condition known as ketosis (for reference, an elite endurance athlete's diet would be 55-75% carbohydrates, a percentage that they often adjust to meet their activity needs). The article might convince some athletes to adopt a high fat diet, as it focuses on the rationale behind the diet, interviewing low-carb/high fat promoter Jeff Volek, and some research (which is quite limited), but  doesn't present the overwhelming evidence showing how important carbohydrates are for endurance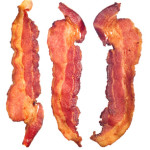 athletes. Some balance is provided by expert Louise Burke. (Gretchen Reynolds, New York Times)
There is little science to support very high-fat/low-carbohydrate diets for exercise, and no studies have shown that such a diet can improve performance. Low-carb training might be effective periodically, but not as an everyday diet for athletes.  For example, low carb/fasted "low glycogen" workouts can be used as a training strategy (the Canadian marathoners did this  – a kind of nutrition periodization). The research on the benefits of this training isn't solid, and experts recommend being careful about when/how you implement these workouts (best during baseline training/not high intensity).
Regularly consuming such a high-fat diet could compromise overall health, as pure fats contain few other nutrients or food components that promote health and prevent chronic disease. And consider that the majority of world class endurance champions consume a high carbohydrate diet, as do East African distance runners (the best endurance runners in the world), and this world record marathon performance fueled by an extremely high carbohydrate intake (80g/hour).
More reading on low carb diets for athletes here.
What Foods Are
the Most Addictive?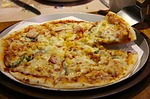 In a series of two studies, researchers from the University of Michigan had participants rate the "addictiveness" of foods based on questions from the Yale Food Addiction Scale.  In general, foods rated most addictive foods were highly processed, contained added fats, and refined carbohydrates. Pizza, chocolate, chips, cookies, and ice cream to top the list. Researchers conclude that "highly processed foods, which may share characteristics with drugs of abuse (e.g. high dose, rapid rate of absorption) appear to be particularly associated with food addiction."
Can't stop at a couple of pieces of pizza?
Try buying or making a healthier version with these tips.
See other tips to control eating not related to hunger here.
Here are the ratings: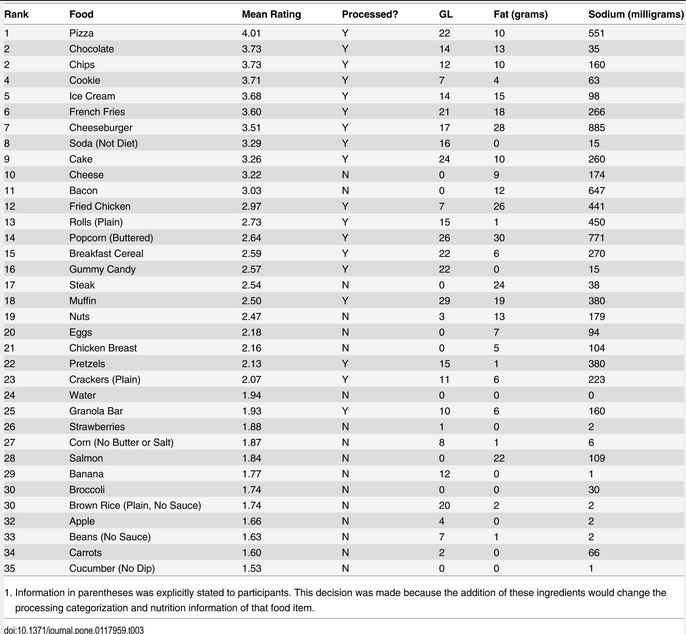 Source: PLoS ONE 10(2): Feb 18, 2015; e0117959. doi:10.1371/journal.pone.0117959
More Links of Interest this Week
Big breakfast, light dinner helps control blood sugar in people with type 2 diabetes.  This small study found that type 2 diabetics who consumed a high calorie breakfast and a low calorie dinner had better blood sugar control over the entire day compared to those eating a low calorie breakfast and a high calorie dinner. Total calorie intake in both groups was the same.  (Diabetologia).
There may be something to Adelle Davis' saying "breakfast like a king, lunch like a prince, and dinner like a pauper." Earlier research conducted by the same research group showed that timing calorie intake influenced weight loss.  As in the study with diabetics, those who consumed their high calorie meal in the morning lost more weight than those consuming their high calorie meal at night.  Researchers believe that the difference is because of the body's circadian rhythms, which influence biological processes and metabolism.
Avoiding Muscle Soreness. A new study suggests that specific training might reduce muscle soreness after strenuous events like marathons. (Alex Hutchinson, reporting on European Journal of Applied Physiology, Feb 2015).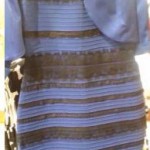 The Science of Why No One Agrees on the Color of This Dress.  Social media was abuzz this week with people debating whether this dress (pictured) is blue with black lace fringe or white with gold lace fringe.  Wired has a nice piece explaining how our eyes and brains have evolved to perceive color when the sun is shining. (Wired.com)
Science Friday also covered the dress issue, you can read the explanation by Bryan Jones, a retinal neuroscientist here.
Faster, Older, Younger?  Micheal Joyner questions "Is 45 the new 35?" and looks at some impressive middle & long distance running results. (Micheal Joyner).
Vitamin B.S. How people came to believe the myth that nutritional supplements promote health. (The Atlantic)
5 Nutrition Rules Every Athlete Should Know.  These rules are excellent. (Bradley Stulberg, Outside Magazine)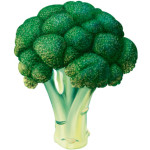 We're Fat, Sick & The Broccoli Did It!  Dr. David Katz responds to Nina Teicholzl's criticism of the dietary guidelines committee report. Excellent article: here is an excerpt:
"We need to get sick and tired of pseudo-expertise; of iconoclasts only showing the citations that support the position they held at the beginning, a dangerous variety of legerdemain for public health. We need to get especially sick and tired of iconoclasts who aren't even that, but rather copycats, reheating decade-old revelations of the "been there, done that" variety. We need to get sick and tired of exploring the innumerable ways there are to eat badly, so we might actually try eating well."
School Lunches from around the world in pictures. Healthier meals more colorful! (FastCompany)
Strength training for runners led to faster times & less fatigue during last 3km of 10-km race. (Eur J Appl Physiol. 2015 Feb 20)
Keep calm: Study links high levels of anger to an increased risk for heart attack.  (Time, reporting on The European Heart Journal Acute Cardiovascular Care, Feb 2015).
Neuroscientists discover why exercise reduces stress. A neuropeptide (galanin), increased during exercise, protects neurons from stress-induced degeneration  (Neuropharmacology, Feb 2015).
Is Your Empty Stomach Fueling Your Shopping Spree?   A new study suggests that hunger's influence goes beyond food consumption, prompting the purchase of nonfood items (Science Friday, reporting on PNAS)
Ask the Expert: Coffee and health. Harvard's Dr. Rob van Dam summarizes the recent research on coffee drinking. (Harvard Nutrition Source)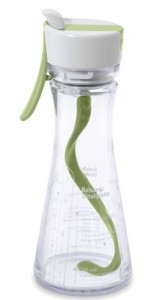 Emulsifiers linked to obesity and gut disease. Emulsifiers are chemicals that prevent water and fat from separating, found commonly in processed meats, ice creams, cream cheese, pastries, mayonnaise, and salad dressings.  A study published this week showed that mice fed common synthetic emulsifiers were at increased risk for weight gain and inflammatory bowel disease.   Although more research is needed to determine the effects of synthetic emulsifiers on human health, reducing synthetic emulsifiers in your diet will likely reduce your intake of processed foods. (Nature,  25 February 2015)
Refrigerators of the World. This week, people around the world tweeted pictures of their leftovers to @sweden. (The Atlantic)
Cold, Dark, and Happy: Lessons From Alaska, the New Leader in Well-Being.
New state rankings from the Gallup-Healthways Well-Being Index shows which states are the healthiest places to live. (The Atlantic, reporting on the Gallup Well-Being Index)
8 Things You Don't Know About Supplements. Things you should know if you take vitamins or supplements, from Vitamania author Catherine Price. (Time)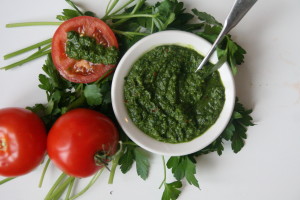 NEW RECIPE: Move over pesto, chimichurri is the new sauce in town! I love to cook with fresh herbs, and use them generously, since they dramatically enhance the flavour of almost any dish, perking up the taste of foods without relying on unnecessary fat or salt.  Like most leafy greens, fresh herbs also have tremendous nutritional benefits.  Having versatile chimichurri on hand makes adding fresh herbs to meals pretty easy.
______________________
Image Credits:
"Highgrove Sauna" by Todtanis – Own work. Licensed under CC BY-SA 3.0 via Wikimedia Commons
Share This: